ExtraMU Server INFO
Exp-Maximo
Web : http://extramu.biz
Drop-Maximo
PPl-100/100/100
Max Stats-65000
En los shops venden: 3rd quest,3rd wings,Bless,Souls,Life,Guardian
Las BOX+5 Dropean items Season 4
Buenos spots en Lorencia,Devias,Arena,Lt7
Server is NEW Fresh DB!
Max Level-1000
Reset al 400LVL
:: System Requirements ::
System Minimal Requirements Recommended
CPU Pentium II - 300 mhz Pentium III - 500 mhz or above
RAM 32MB or above 64MB or above
OS Win9x WinXP/Vista
Video Card 8MB 16MB with DirectX support
:: Game-Client Installation ::
-Download the client!
-Attention!! Client without sounds don`t have music and sounds folder
-Extract the client (if you don`t have winrar download it from here
-Open the Game folder and RUN LOWXP.exe and press GameStart!
-If you want to play on HIGHXP you don`t need to download another client just do on account in HIGH XP SERVER and run HIGHXP.exe
ExtraMU : Online
Usuarios Online : 20
Server Load :
Record : 30
Cuentas : 492
Personajes : 465
Guilds : 29
Experiencia : 9999x
Drop : 100%
Puntos : 100/100/100
Version : Season 6
Reset : 400 level
Jewel rates : 100%
Max Level : 1000
Todos los Eventos Funcionando:
Heart of Love
Firecracker
Ribbon Box
Chaos Box Event
Medal Event
Halloween Event
Blood Castle
Chaos Castle
Devil Square
Invasion de Dorados
Invasion de Dragones
White Wizard
Kantru Event
Crywolf Event
Castle Deep
Castle Siege
Blue Event
Green Event
Kalima Event
Moss Merchant
Sky Event
Illusion Temple
Happy Hour
Hit And Up
Raklion Event
Double Goer
Imperial Guardian
Medusa Event
Summer Event
Xmas Event
Se pueden enviar SMS , cada SMS $5-[Aproximadamente]- en Argentina-
Algunas Imagenes de mi Pj Dark :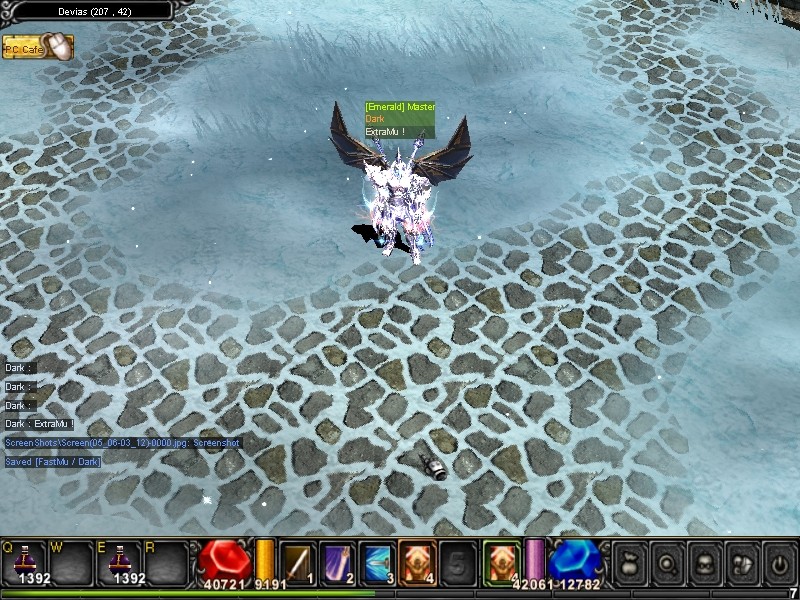 Mi Mg ( Duel Master )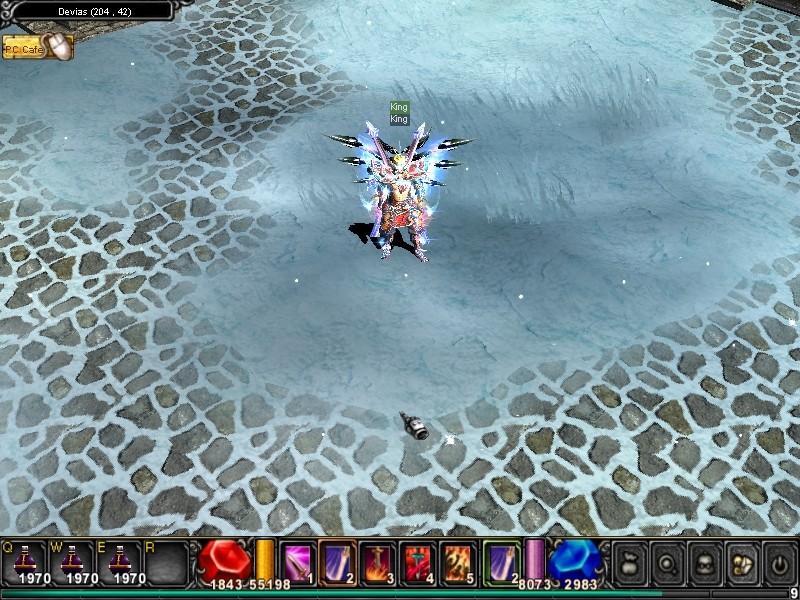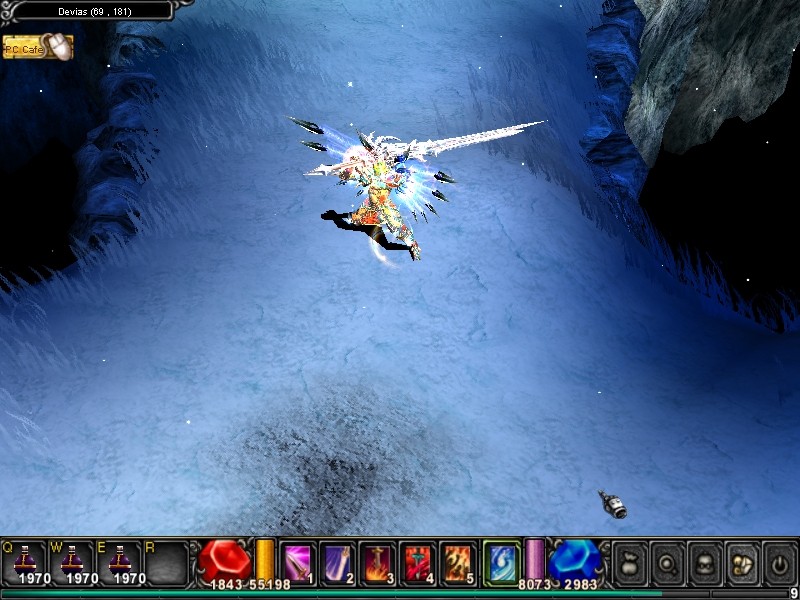 Espero que les haya gustado el MU
Web : http://extramu.biz
Link de Descarga :
multiupload.commultiupload.com WZVQN02AGL
Link del Parche : http://extramu.biz/Patch_Extramu.rar
Bueno Bajenselo , se los recomiendo , muy facil de jugar
y les aseguro que en 1 semana tienen todo F.O / FULL
Si quieren ayuda aunque no creo porque dan 100 puntos por Lvl
Wispearme : Dark
Msn ( Messenger ) : lucario_forever@hotmail.com
PD : Aprovechen a ser los Primeros en el Ranking de Resets , hay pocos Resets ! menos de 70 y el mg puede usar Casco !!!
Saludos